A big focus in my life right now is trying to find technology-free ways to entertain my 19-month-old daughter. Daily attention to puzzles, simple games, shapes, letters, colors, and numbers are all important for the thriving mind of a toddler, especially as they get older.
I came up with a simple, portable, and inexpensive way to create four sensory games in one, focusing on the following: memory, color recognition, two-of-the-same, and counting – all you need is washi tape and craft popsicle sticks!
These games are ideal for ages 3 and older, but I've already started introducing them to my daughter.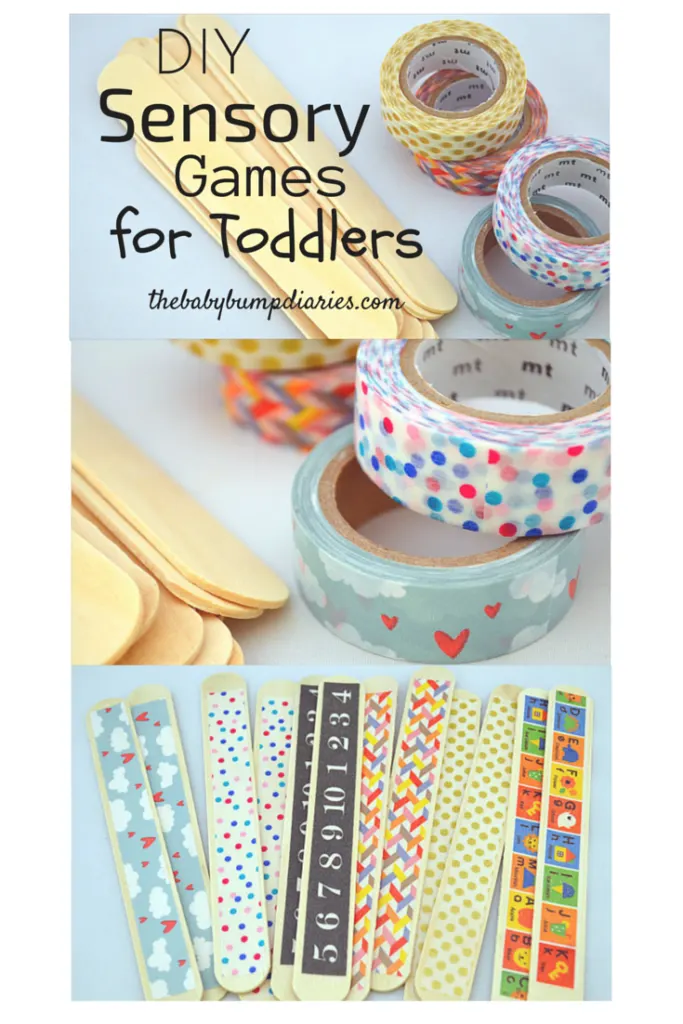 Supplies You'll Need
A variety of washi tapes – the brighter the colors & patterns, the better!
Craft popsicle sticks – 6 x 3/4 x 1/16 in.
Scissors
Creating these colorful popsicle sticks couldn't be easier, you simply line up the tape and adhere it to the sticks – and you're done! I used about 10-12 variations of washi tape, creating two of each kind. For younger children, you could probably get away with using half, so 5-6 types of washi tape so you have 10-12 total sticks. If you have too many options, it may get overwhelming.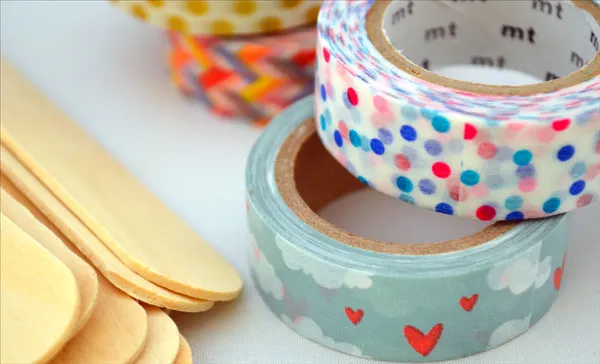 By the way, how adorable is the heart and cloud tape? This is why I love washi tape, each roll is unique, creative and special! Truth be told, when I find a cute roll I get very excited and start scheming of ways I can use it.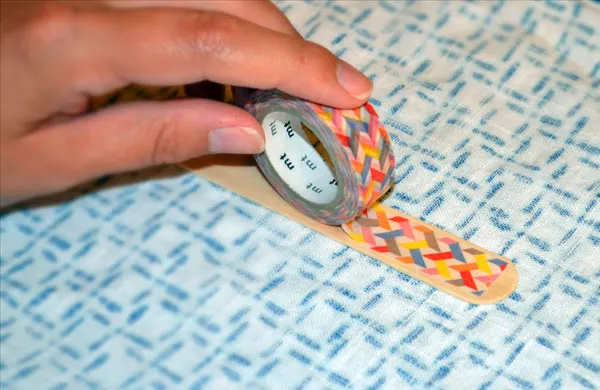 Once you've created your washi tape popsicle sticks, it's time to set up some sensory games for the kiddos.
Sensory Games to Play
First up, a good old-fashioned game of memory (replace the deck of cards with the popsicle sticks). *I only used five sticks for the purpose of capturing pictures.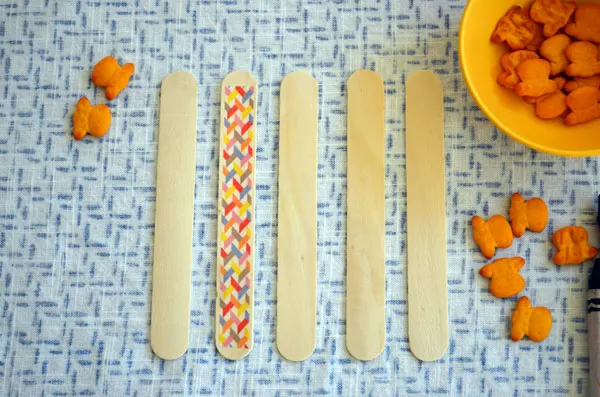 Second, set up a game of "two-of-a-kind" where your toddler will find the pairs of sticks within the group.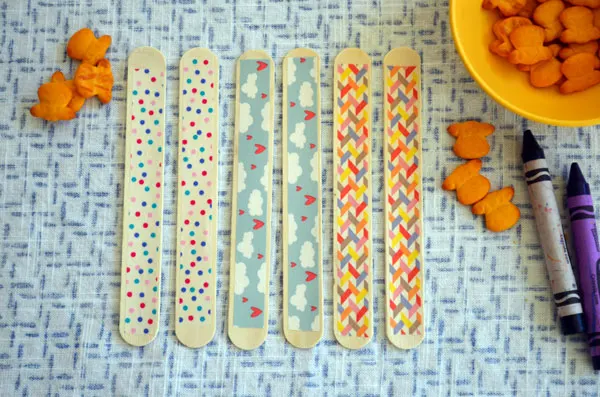 Third, use the sticks as a counting tool.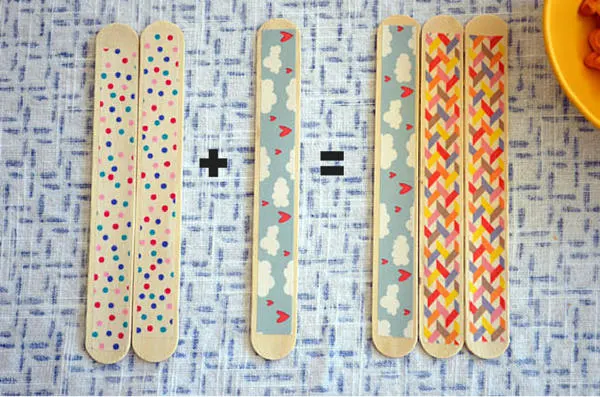 Last, but certainly not least, allow your toddler to identify different colors, shapes, and patterns.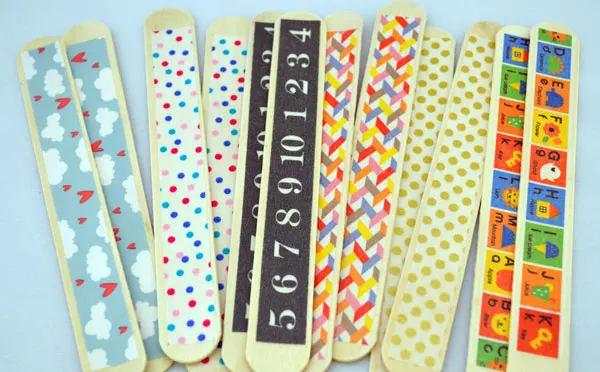 Conclusion
These washi tape popsicle sticks are perfect to slip in your purse to use while in a waiting room, on an airplane, or sitting in traffic. Be careful using the sticks around younger children and babies who will likely try to eat them – the popsicle sticks are perfect for inducing the gag reflex.
What do you think of the washi tape popsicle sticks? Let me know of any fun DIY projects you're working on for the kids!
Also, be sure to check out a similar activity: Touch & Feel Sensory Sticks
Rebekah is a writer and mother of three children. She is also the woman behind Two Mama Bears, a blog for parents with babies and toddlers.