I am always on the hunt for simple and fun craft projects.
When I'm lucky, ideas pop into my head, or a product I see in the store inspires me. That was the case for the easy hand-painted spoons I created as gifts for a few special ladies in my life. I find painting to be therapeutic, and what cook doesn't love a good wooden spoon?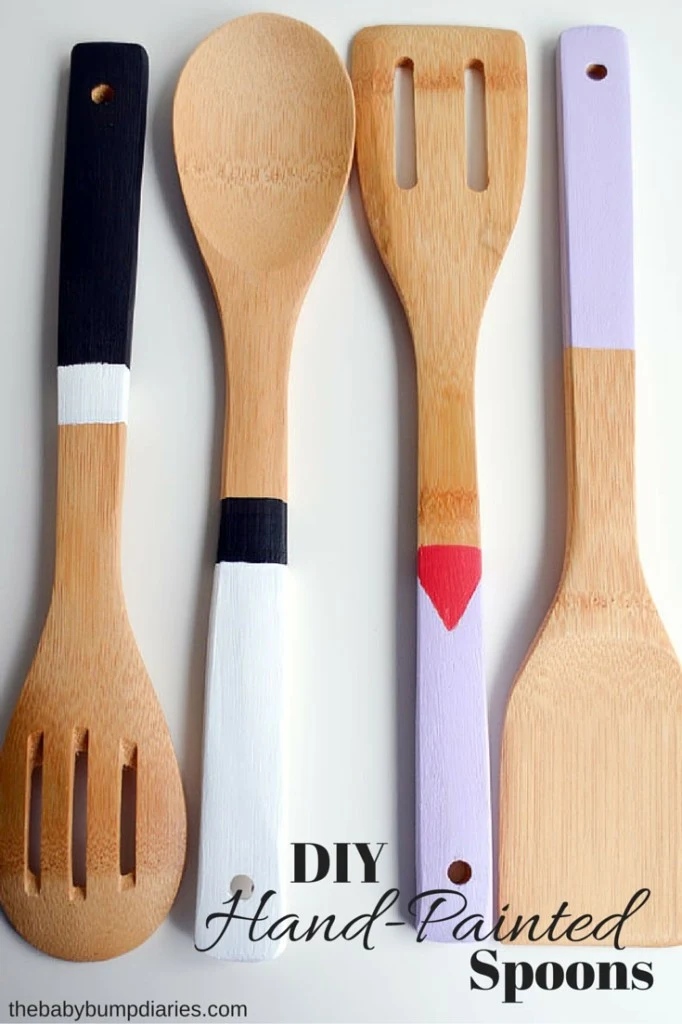 I purchased a bundled set of bamboo kitchen spoons from our local Bed Bath and Beyond and I already had a ton of Martha Stewart craft paint in the house. I'm not exactly the best painter on the planet – the spoons are certainly made with love and a few shaky paint lines.
The stripe design was the most difficult, because I kept recreating the lines each and every time I made an error. With the first painted spoon, I used washi tape to act as the color divider, but it surprisingly didn't work well – after I peeled away the tape the lines looked jagged.
The next attempt I used a ruler to create the lines in place of the washi tape and it worked much better.
As for the paint, I haven't tried many different brands, but the Martha Stewart line seems to hold up pretty well. The paints are non-toxic and waterproof which is essential for painting something that will eventually need a light washing.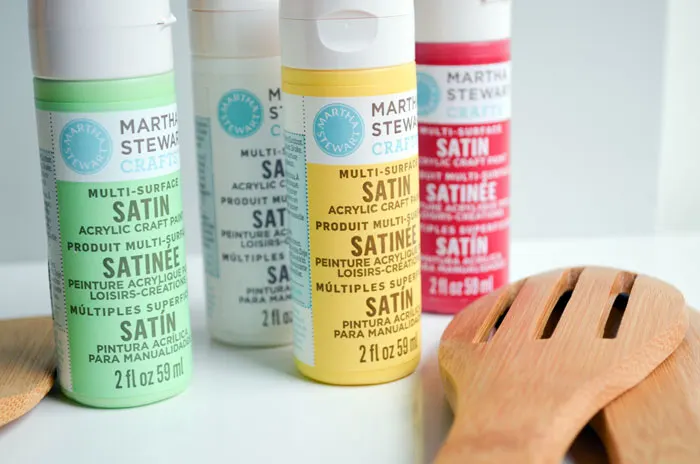 I would not recommend washing the spoons in the dishwasher – warm soapy water should do the trick. I did run the handle under the water just to be sure and it was unaffected.
Easy Hand-Painted Spoons – What You Need
Wooden Spoons (these are very similar to what I show in the photos)
Multi-surface Acrylic Craft Paint (the Martha Stewart line is almost always out of stock, but this set is a great deal for a lot of colors!)
Paint Brushes (Sizes 10 & 6 – this brush set is perfect)
Ruler
Pencil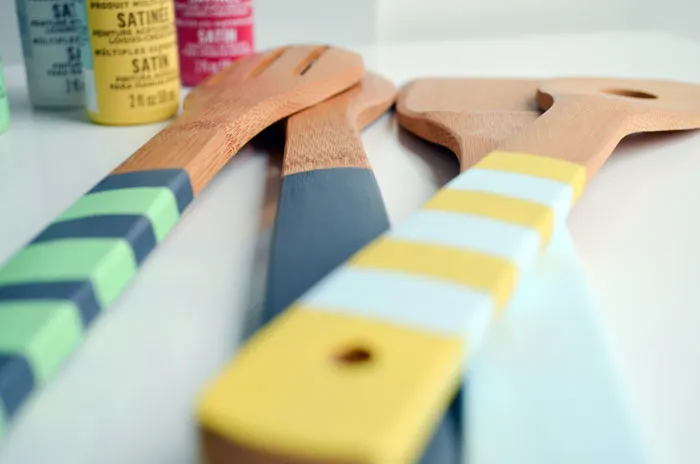 Tips & Tricks
The real trick to painting lines on anything is to create a guide or line with a ruler/washi tape, etc., and seriously take your time.
The tiniest movement sent my paintbrush above the line – I had to force myself to slow down around the edges of another color.
Even after you've painted a coat, it's not too late to reinforce the lines again with the ruler and additional paint. I did it many, many times.
The surfaces of the spoons are really smooth and even, which makes for a great canvas. Allow your creativity to shine through the use of vibrant colors, different patterns, and unique combinations – the options are endless!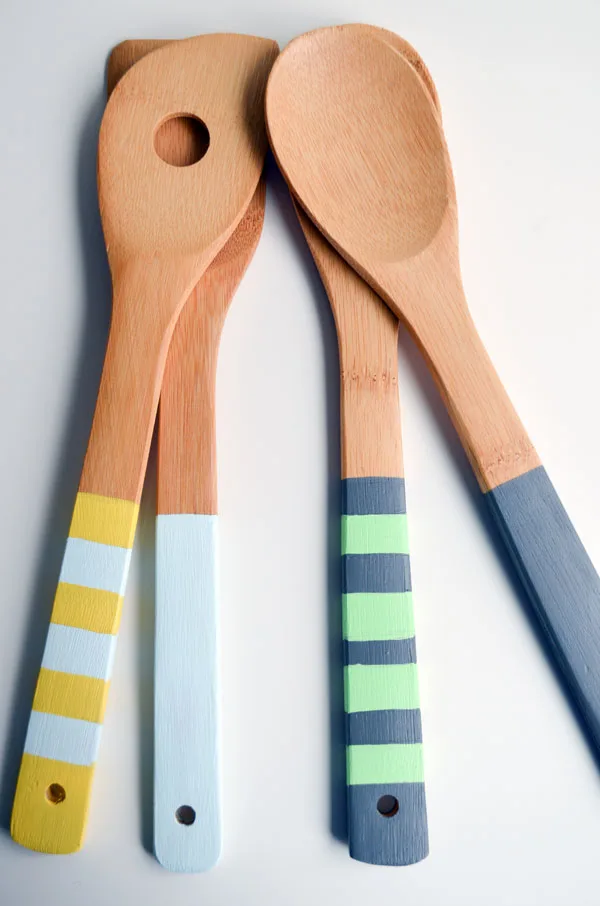 If you do this, share your experience in the comments below!
Rebekah is a writer and mother of three children. She is also the woman behind Two Mama Bears, a blog for parents with babies and toddlers.