While expecting our daughter, we were living in a one-bedroom apartment. This turned me into a thrifty minimalist and honestly, we didn't miss the things we had no space for.
One must-have that can't be avoided though is the diaper caddy. Because diapers are about to rule your world. But how that diaper caddy looks will be different for everyone, depending on the layout of your home and where you spend the most time.
I've compiled 10 items that IMO are the most essential for a diaper caddy. Plus a bonus 10 items that are great to have nearby if your caddy allows for it.
But before we dive in, what type of diaper caddy should you choose?
Diaper Cart vs Caddy vs Changing Table
When considering a diaper caddy, you can go as big or small as you're able. A smaller caddy will hold only the essentials while something bigger can hold all manner of useful baby items.
We had no room for a changing table, so we purchased a change mat to put on top of our dresser and used the top drawer as our "main caddy."
But, as we spent so much time in the living room, it became helpful to have a smaller caddy stashed in our TV cabinet. I then decided to stash another small caddy under my nightstand (at arm's reach) for those late-night newborn changes.
So, yep, I had caddies everywhere!
There's no right or wrong answer here, but there are plenty of cute options for diaper caddy organization all over your home.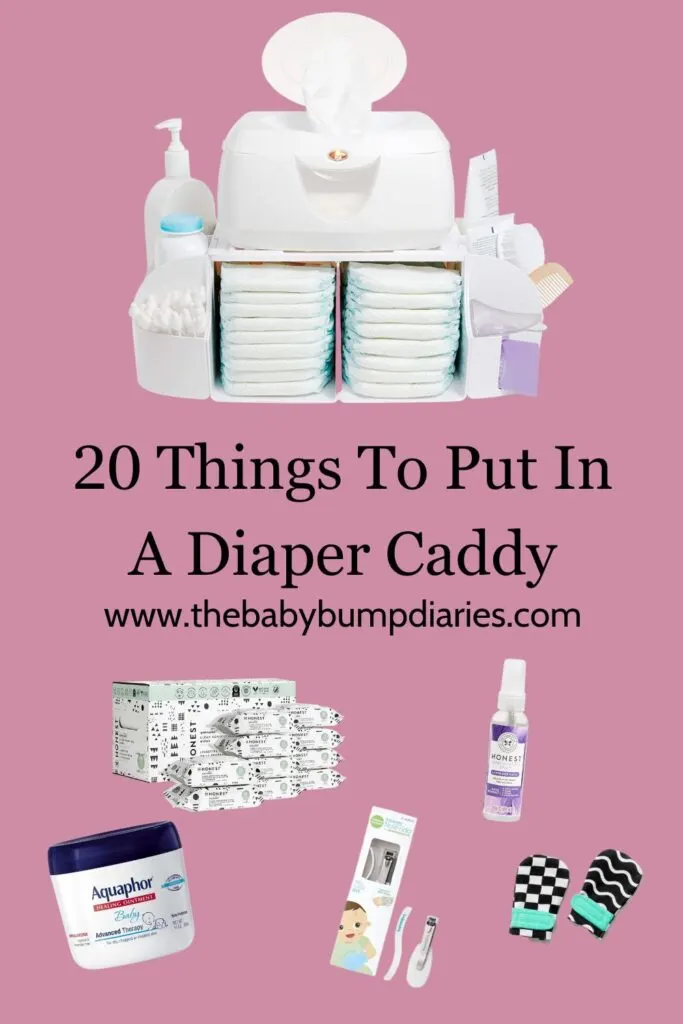 The Best Diaper Caddy Ideas
Here are a few caddy ideas to get you started. From full change table caddies to rolling diaper carts to resourceful divided baskets.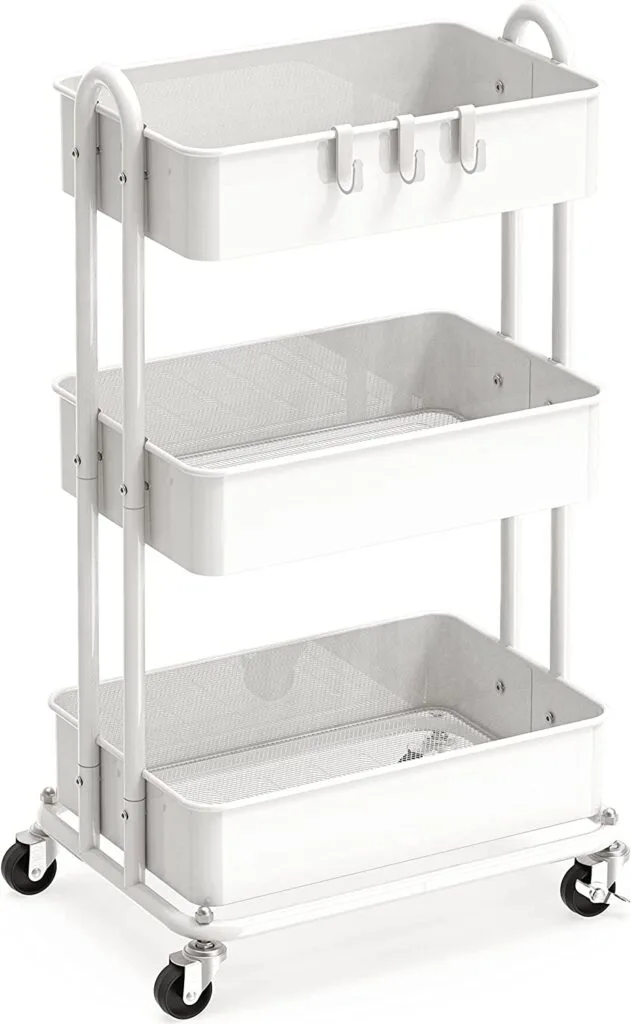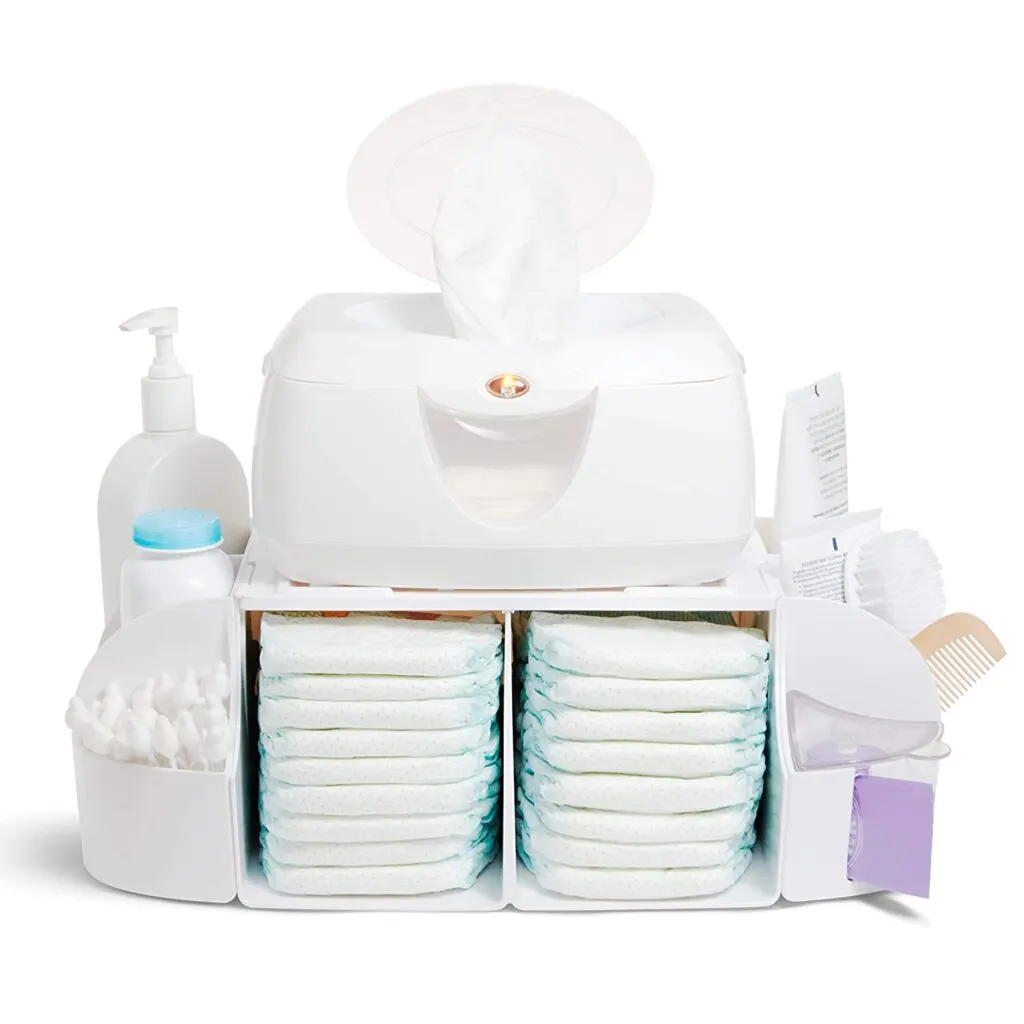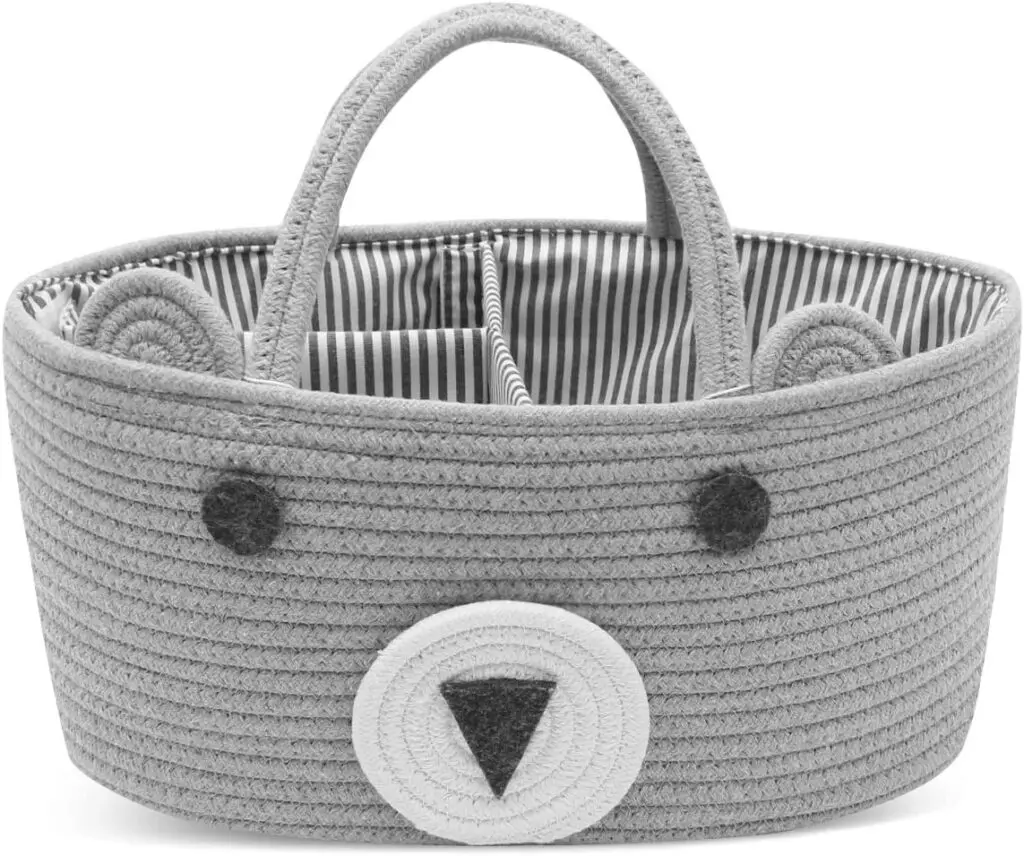 What To Put In A Diaper Caddy
So, what goes in a diaper caddy?
Well, there are the essentials and the "handy-to-haves." Depending on what you're working with, you can go as small or big as you like!
Diaper Caddy Essentials
In my humble opinion, these are your "must-have" diaper caddy items, including recommendations for each.
A diaper caddy needs diapers. But diapers can be a very personal, trial-by-error decision.
You can have your heart set on an organic, biodegradable brand and then, they give your baby diaper rash. Or, you might be obsessed with a brand that your mama friend hates.
Huggies Little Snugglers ended up being the saving grace for my daughter's little red butt, but we did also love Hello Bello Premium Baby Diapers.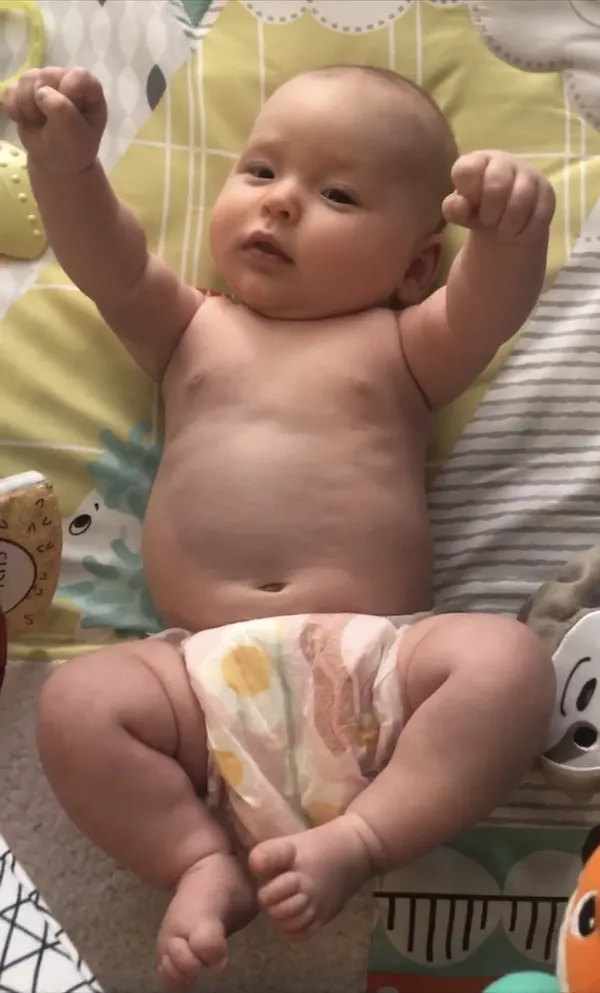 If you prefer reusable diapers, my friend was obsessed with Thirsties Duo Wrap Reusable Cloth Diaper.
Related Article: How Long Does It Take for a Diaper to Decompose?
Baby wipes also need to be gentle on a baby's butt.
Honest wipes are 100% plant-based, 99% water and, as of recently, have become compostable and break down in 8 weeks! I'm so glad they made this change!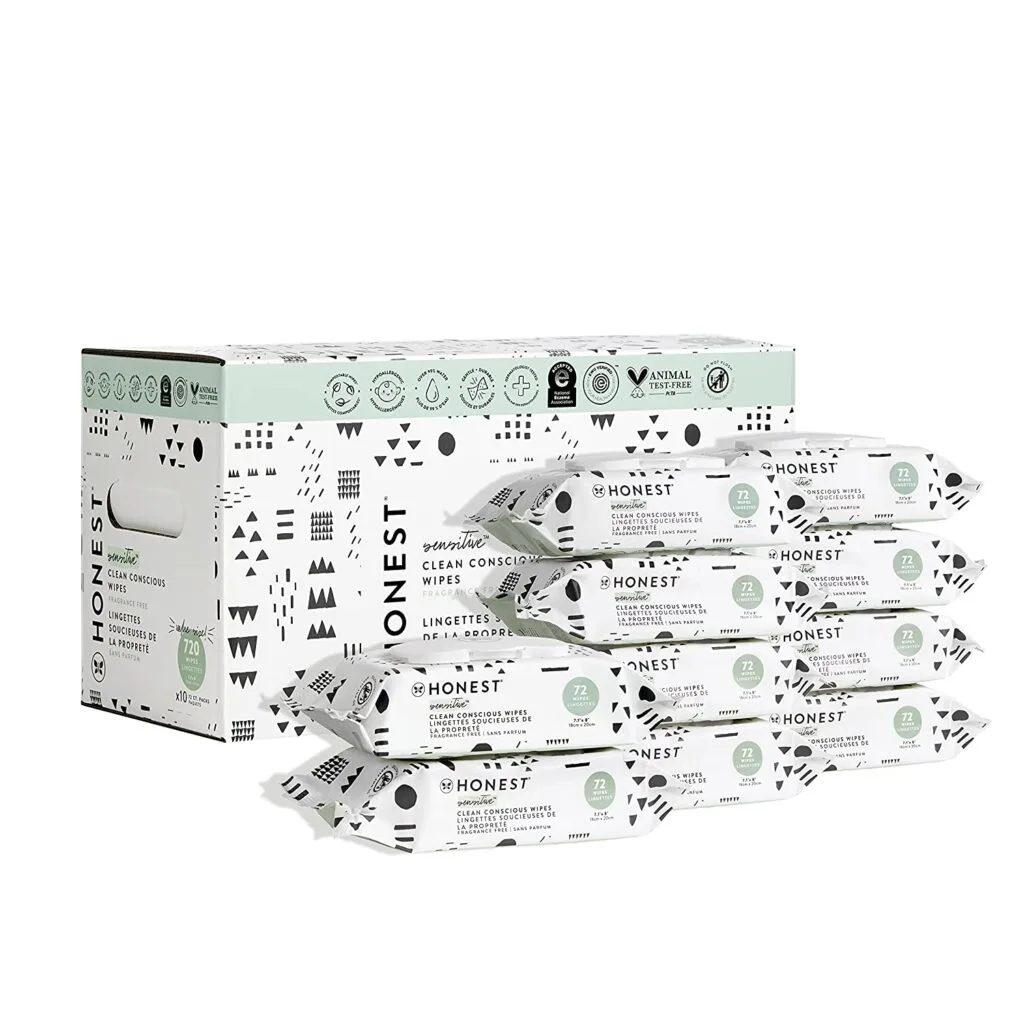 However, you'll often find better prices buying wipes in bulk at stores like Costco or Sam's Club. So keep an eye out for bargains when they happen and try out a range of products because wipes can get very expensive.
Is there anything that Aquaphor can't do? There's a reason that it's always recommended by pediatricians. Aside from moonlighting wonderfully as a diaper cream, it can also be used for stubborn dry areas – on baby and mama.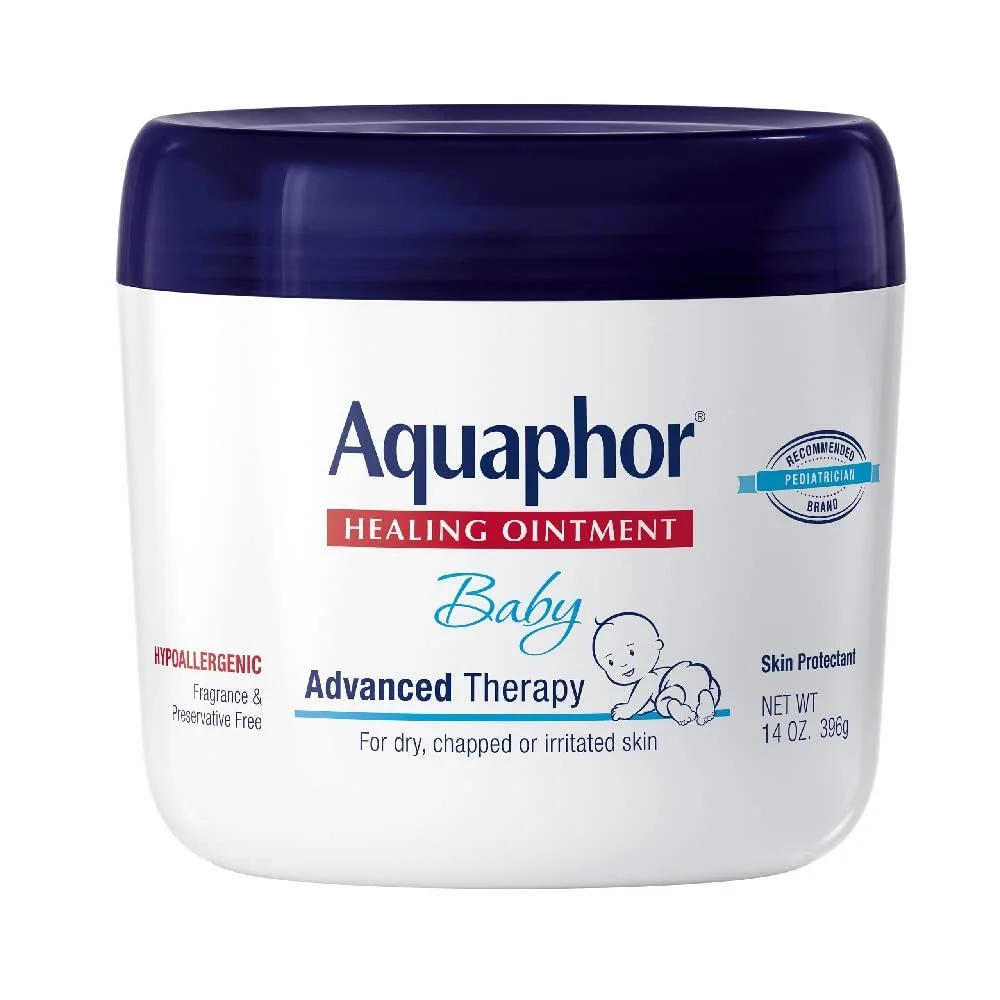 Another diaper cream I feel deserves a special mention is Boudreaux's Butt Paste Maximum, a zinc-based cream. We turned to this when we had some serious diaper rash and the magic of zinc truly did its work.
Related: How to Get Rid of a Diaper Rash In 24 Hours (It's Magic!)
Babies are prone to spit up after a feed, and it doesn't help matters when you have to lie them down for a diaper change. These burp clothes are made from organic cotton muslin and are super absorbent.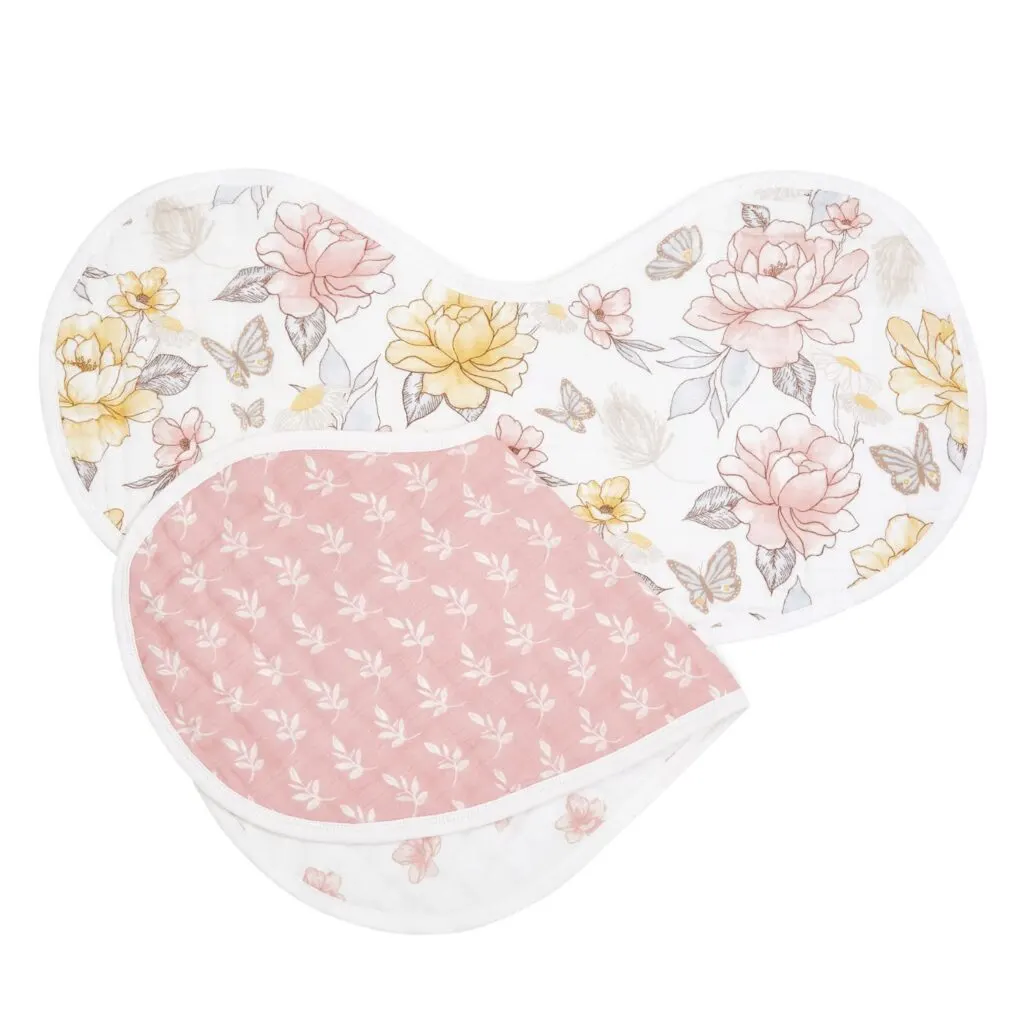 But aside from the lovely shoulder-friendly shape, they also have a clip so they can be worn like a bib. These are the best for keeping everywhere!
Diaper changes aren't the most loved part of a baby's young life so distraction is key.
Having a small toy or two close by is going to help make that experience a whole lot easier. Happy baby, happy diaper change.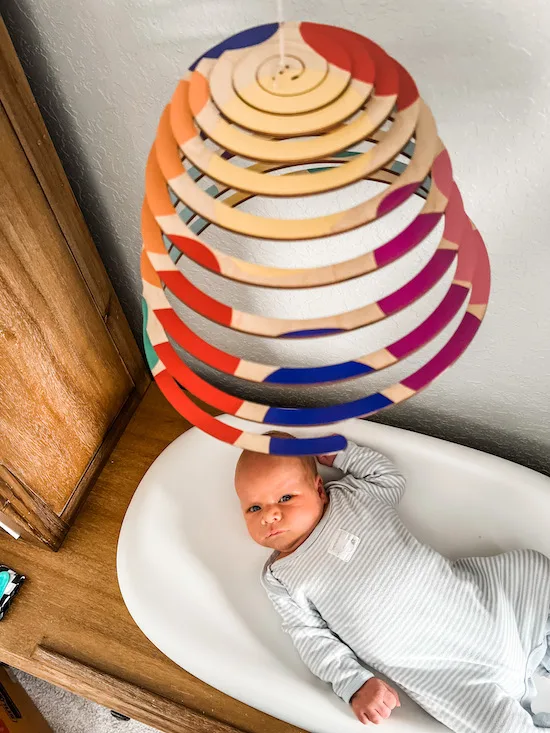 We used toys from the first couple of Lovevery kits to distract during diaper changes.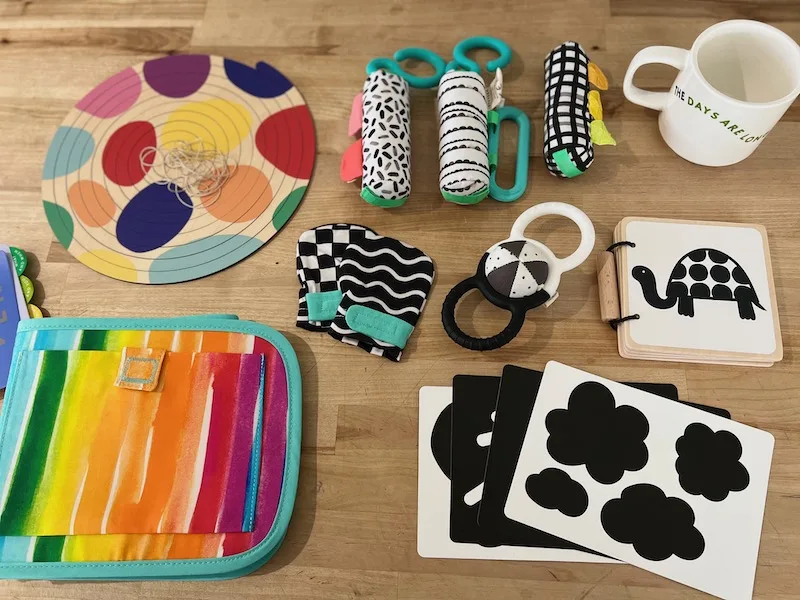 They have a great array of colorful, sensory pieces which are small enough to stash in any sized diaper caddy.
Some mamas may disagree with me on this one, but I really love a wipe warmer. Especially in newborn days, it can make diaper changes so much more comfortable for your little one.
Less crying? Yes, please. I also find that the wipe warmer keeps wipes a bit moister.
This version from Munchkin also has a feature that lets you mist your wipes as you pull them out, which can save you from tossing out dried-up wipes.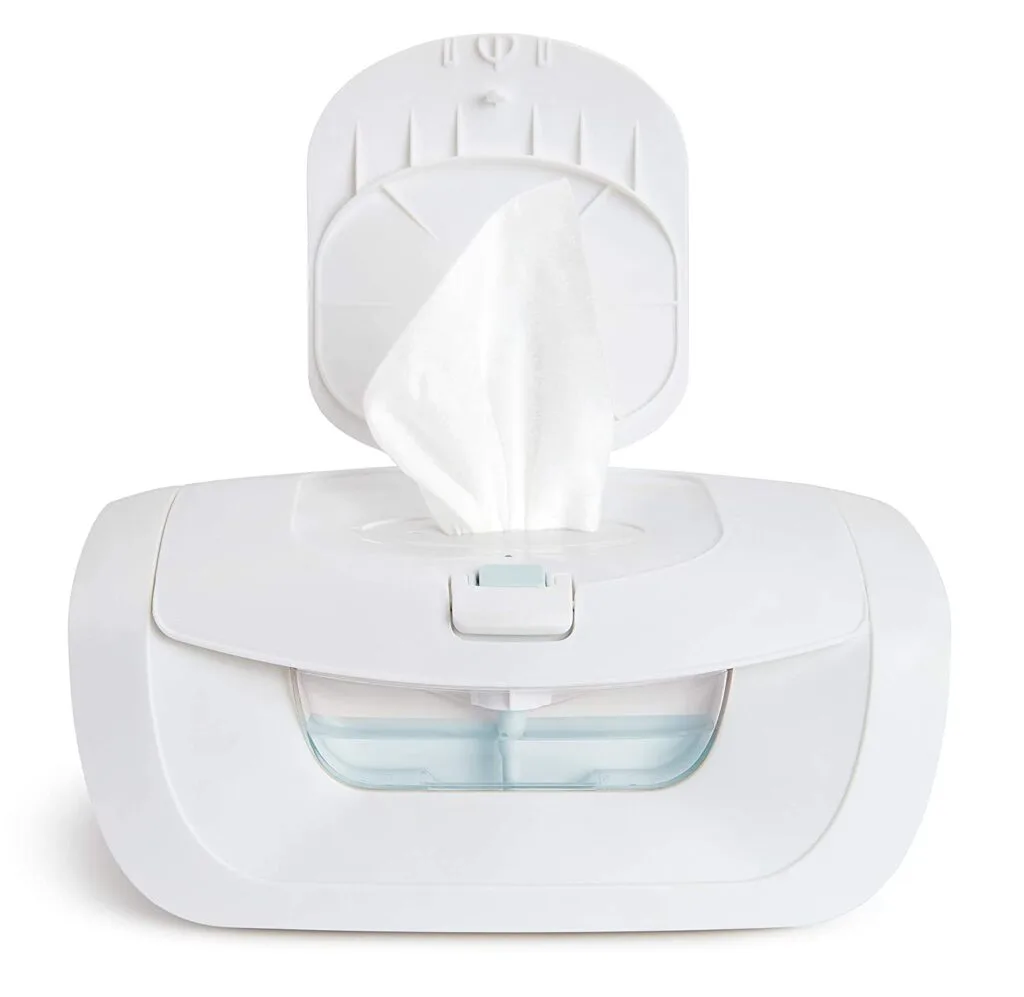 Not-So-Fun-Fact: Did you know that mothers of newborns are one of the highest at-risk groups for corneal abrasions? It turns out that flailing arms and sharp nails are not a great combo. Ouch!
I'm not gonna lie, cutting a baby's nails is truly terrifying – at first. What I love about these clippers (which I'm now a pro at) is that they're angled in such a way that you truly can not accidentally draw blood. The bonus little file is also great for sharp edges.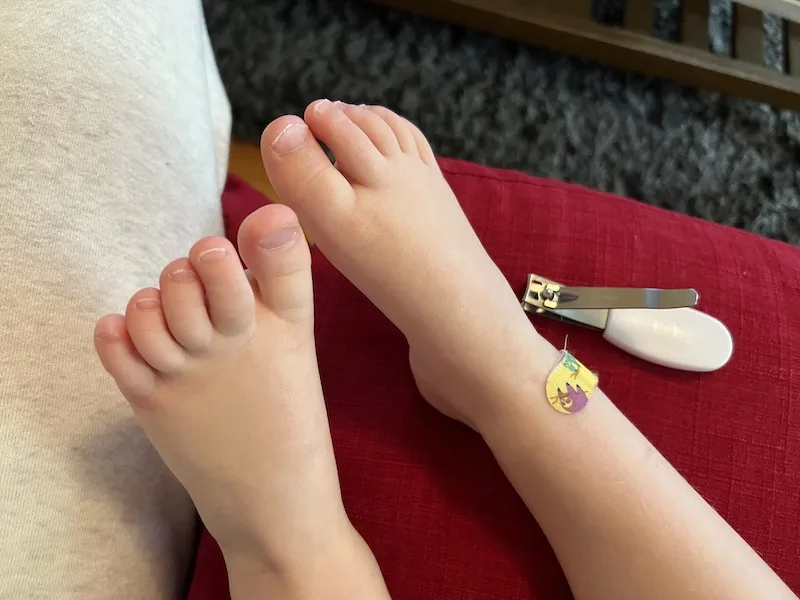 I also know mamas who had good success with the electric nail buffer. This is foolproof, but it does take a bit longer to get the nails filed down.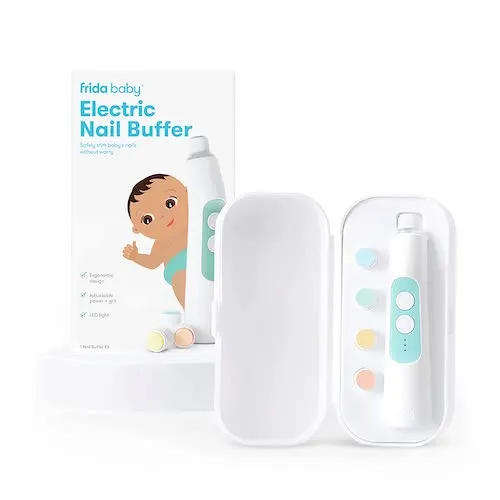 Where diapers are being changed, there's usually a mat – be it an actual mat or whatever you pulled at a moment's notice when that diaper exploded.
When looking for a solid changing pad for your main change station, the Hatch Grow is a wonderful choice. It's super padded and even comes with a little scale so you can monitor those incremental gains.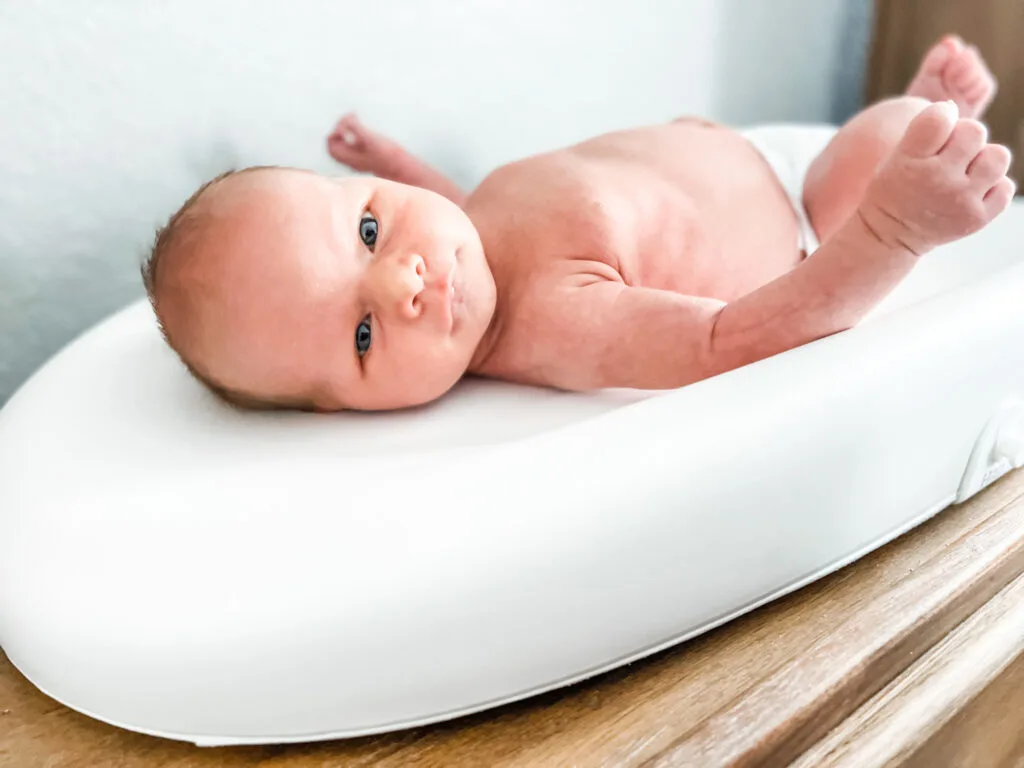 If you're stashing a smaller diaper caddy in another room, a swaddle or compact changing mat is perfect.
Having some hand sanitizer close by can be handy (pun intended) when you're not able to get to soap and water straight away. These are small travel-sized items so you can throw one in every diaper change area of the home.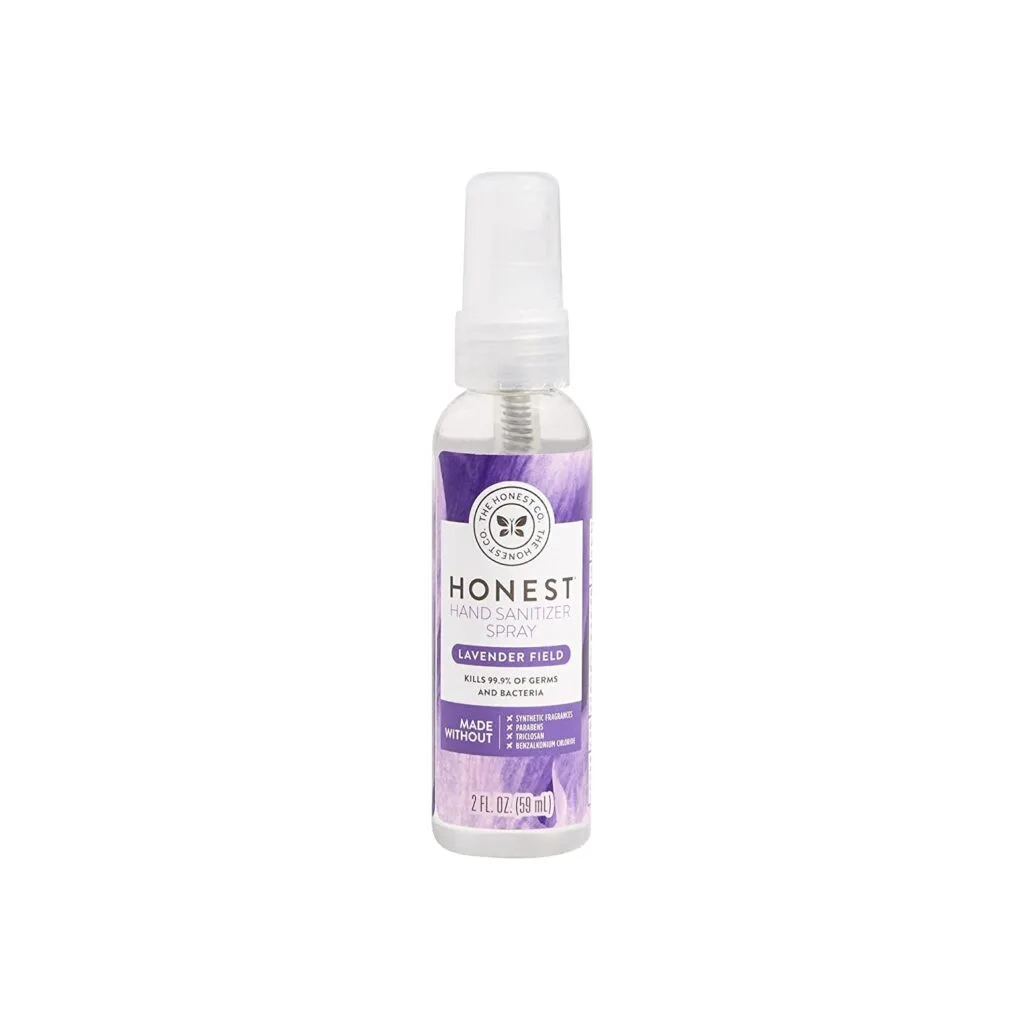 Plus this Honest brand sani is gently fragranced with real lavender which can provide mama with a calming hit.
When you're at your main changing station you no doubt have a diaper pail handy. But when you're not, you're going to be so grateful for some plastic bags.
Running through your house or apartment with a blowout diaper leaking through your fingers isn't something you're gonna want to try. 🤢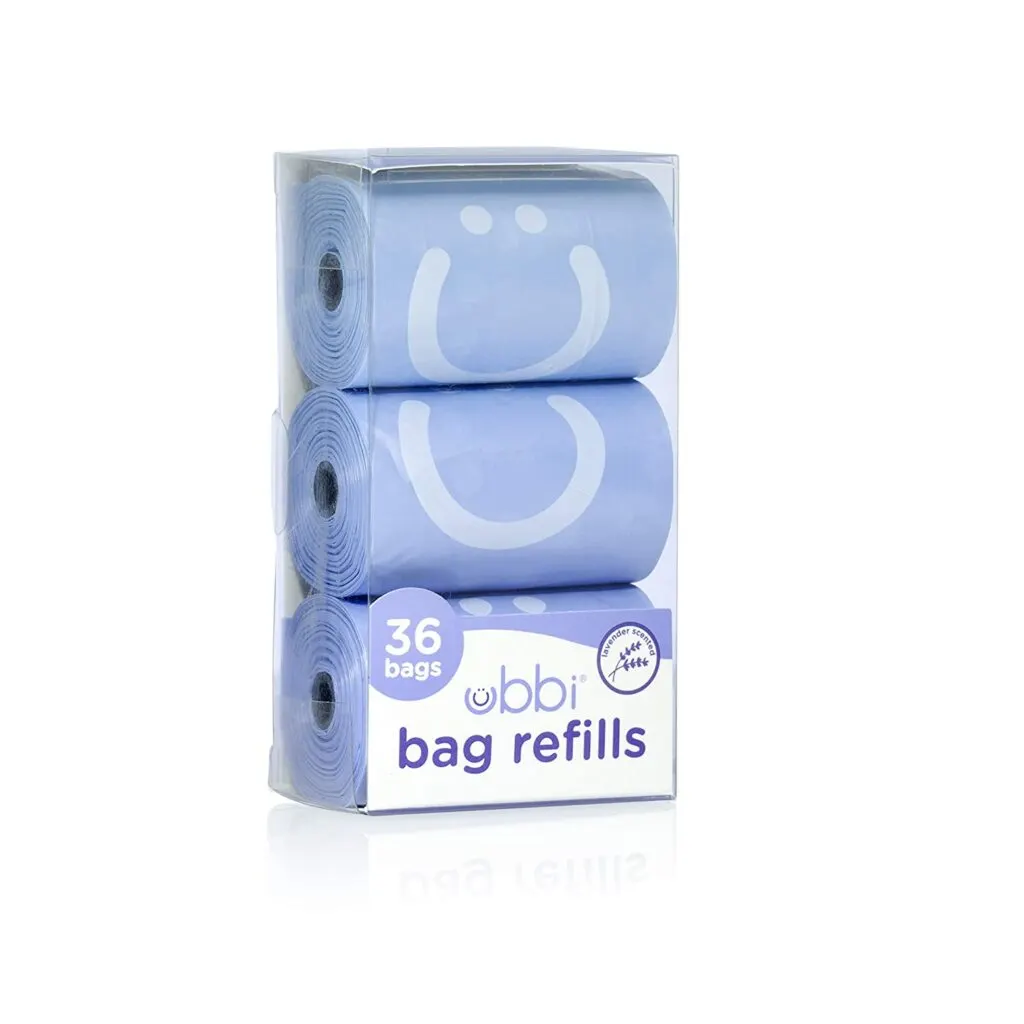 You can also get a great little matching Bag Dispenser to keep these tidy and together.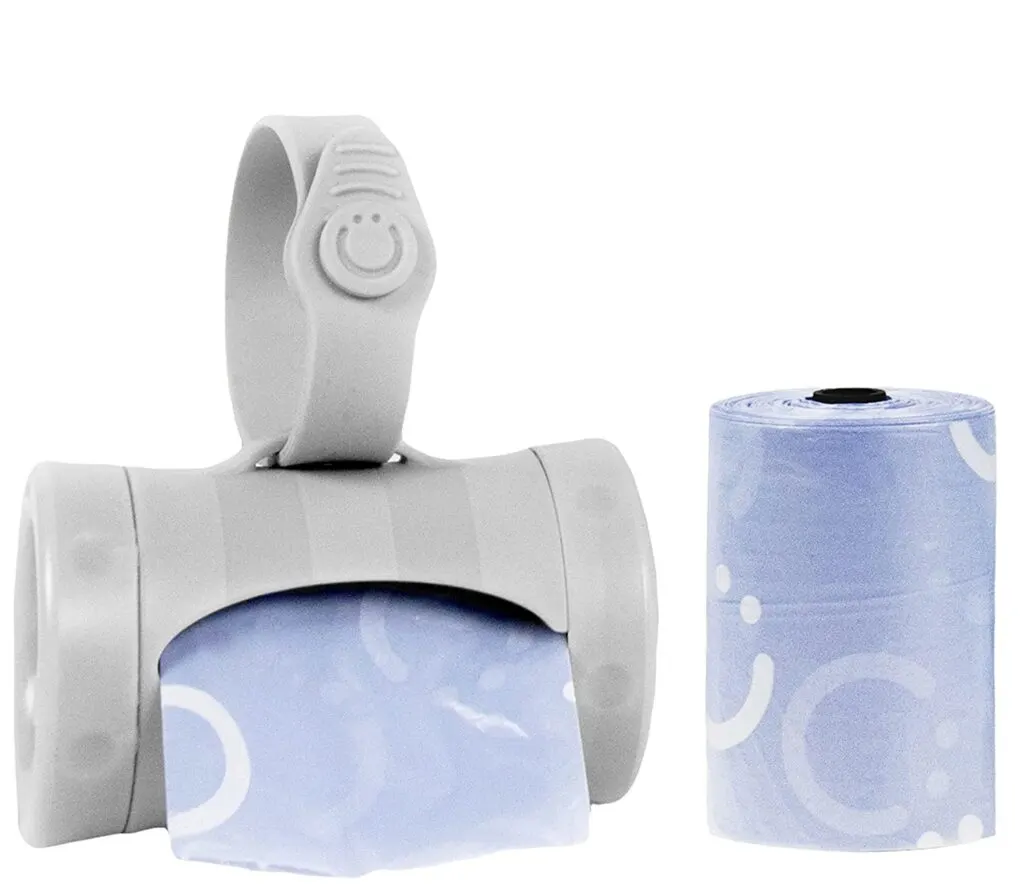 Diaper Caddy Extras
Now that you've got the essentials covered, if you've still got the space, here are some other great picks. These are all items I believe you should have somewhere in your home in general, but they're not essential for caddies specifically.
A good thermometer is an absolute must-have for new parents, though not necessarily in your diaper caddy.
A thermometer will keep you sane when you swear your child has a major fever or if a pediatrician wants you to monitor their temperature.
Medical professionals recommend a rectal thermometer for the most accurate readings on babies. I'm a huge fan of anything by FridaBaby and this little thermometer is no exception.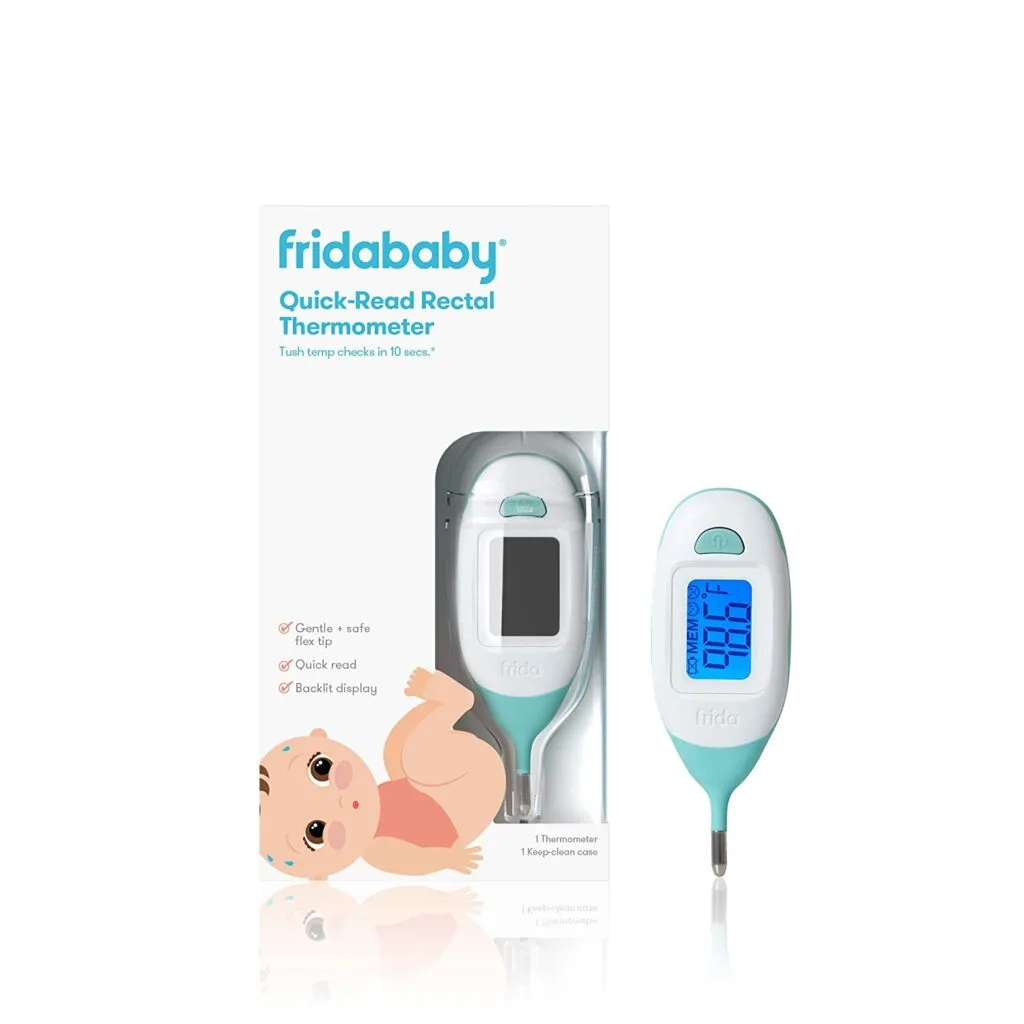 When your child's a little older – or as a secondary thermometer – I've found this Braun Digital Ear Thermometer to be an anxiety-saver too.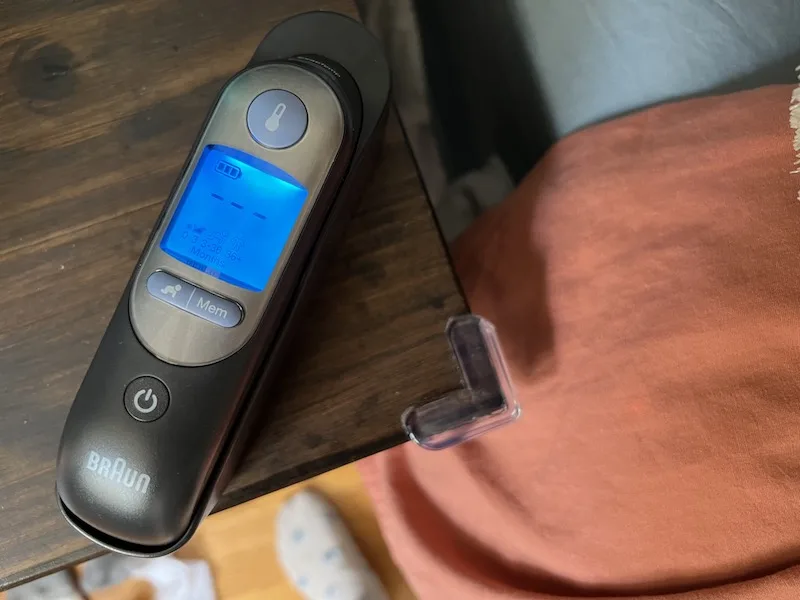 Is there anything a swaddle can't do? Perhaps feed your baby. That's about it.
They soothe them, keep them warm, they're excellent for changing diapers on, or as last-minute burp cloths. They can be shaped into basically anything you can dream up.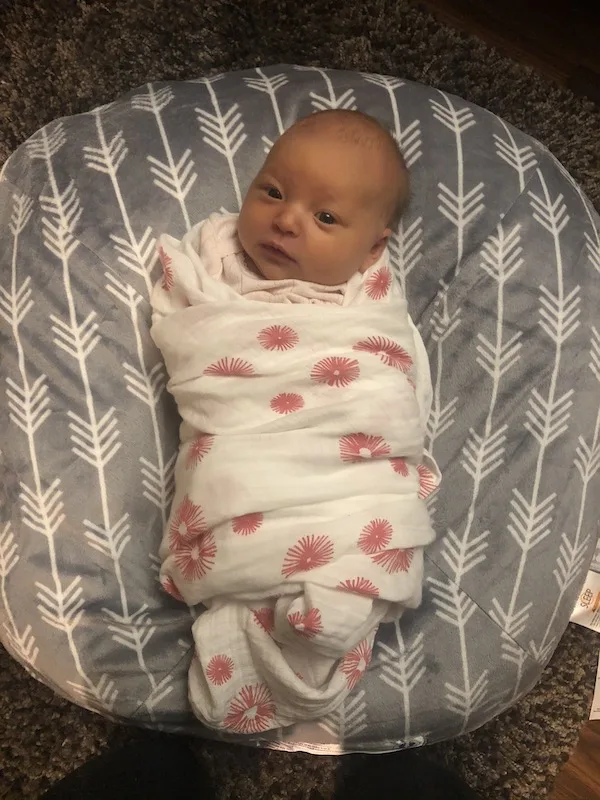 Oliver and Rain have super cute patterns and are made from organic muslin. I'm super sentimental over my daughter's first few swaddles by Oliver & Rain. So many amazing memories tied to them.
There's nothing worse than watching little babes struggling to breathe, especially if they're a newborn who only knows how to breathe through their nose.
A good "snotsucker" is a game-changer.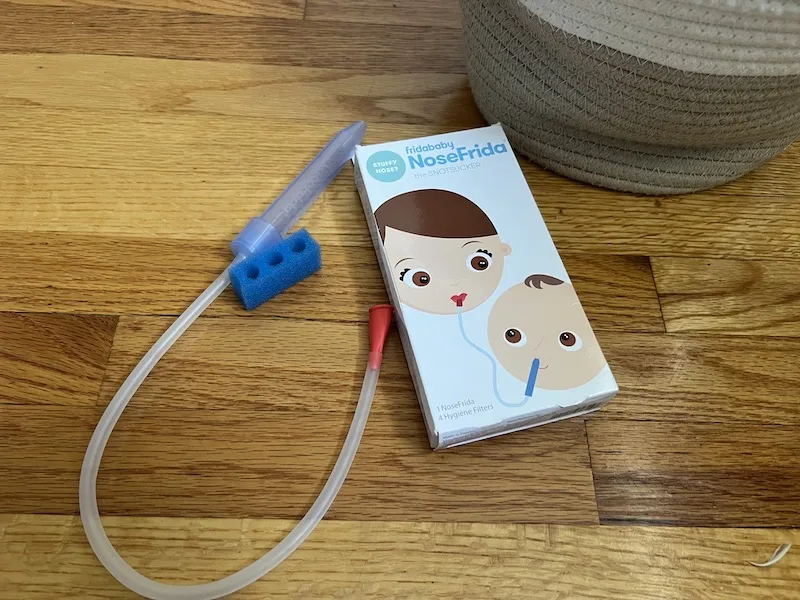 This one comes with a saline spray to loosen mucus and a very simple sucking apparatus for mom or dad. But don't be alarmed, there's no way you can suck it up yourself!
Another great way to distract a little one, especially when they're teething and desperate to put everything in their mouth, is with a fun teether.
Like this cute little elephant that's dishwasher safe, freezer safe, microwave safe, and made from 100% food grade teething silicone.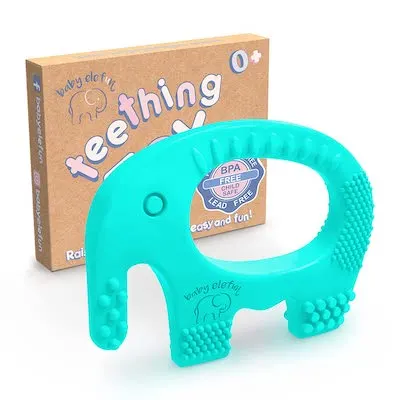 Brightly colored, easy to hold, and easy to chew, he also makes a great little gift for new moms.
Another favorite is the banana toothbrush teether. A lot of pediatricians recommend using this during teething to prepare your baby for brushing their teeth later on!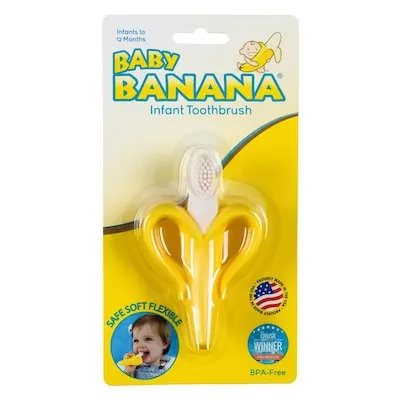 Not every baby loves a pacifier but only time will tell. So it can be handy to have a few stashed in your bag and diaper caddies ahead of time.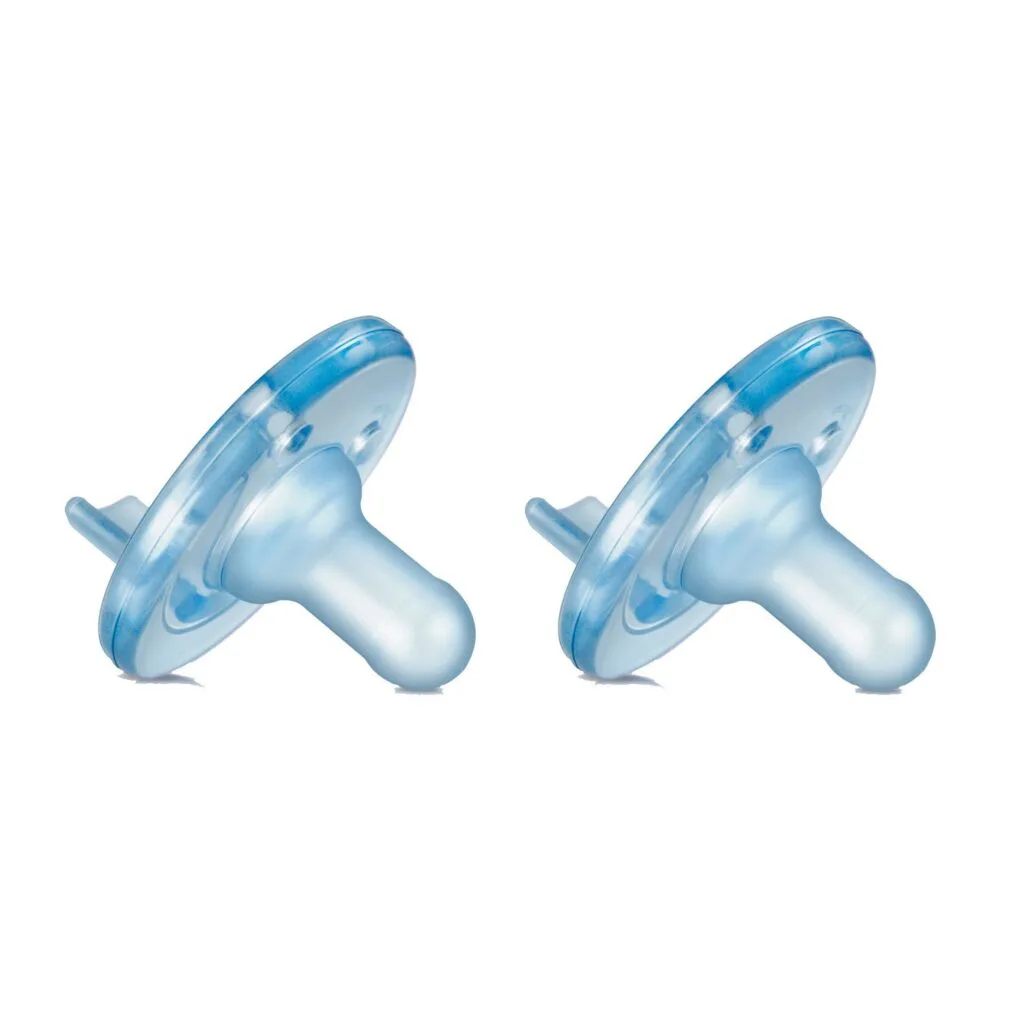 The Avent soother is popular with many hospitals and is made from hospital-grade silicone.
It's also approved orthodontically as a pacifier that takes care of the natural development of a baby's teeth and gums.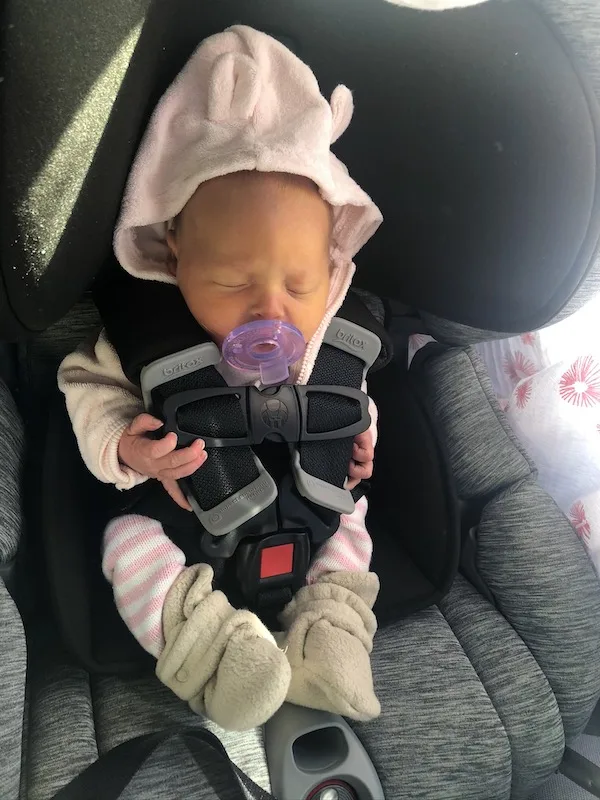 16. Black & White Card Set: Lovevery
I had no idea how amazing these black and white cards were until a friend gifted them to us. Babies have an easier time focusing on high-contrast objects and it can also help develop their eyesight.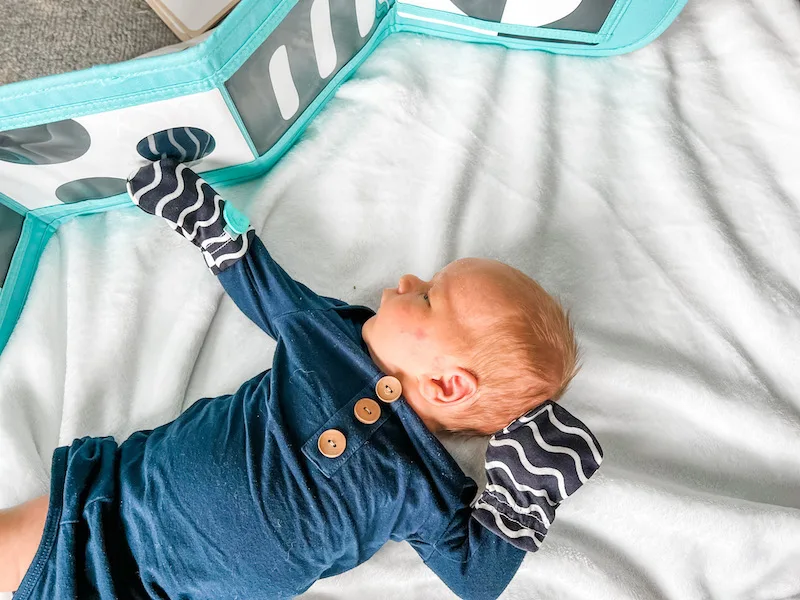 It's quite cool when you first put these in front of a baby and watch how fascinated they become with them. More so than most of their other toys.
If you're a breastfeeding mama it can be handy to stash nursing pads and nipple balm in handy places as well.
Regular nursing pads can definitely add up in price (and they do leave more of an environmental footprint).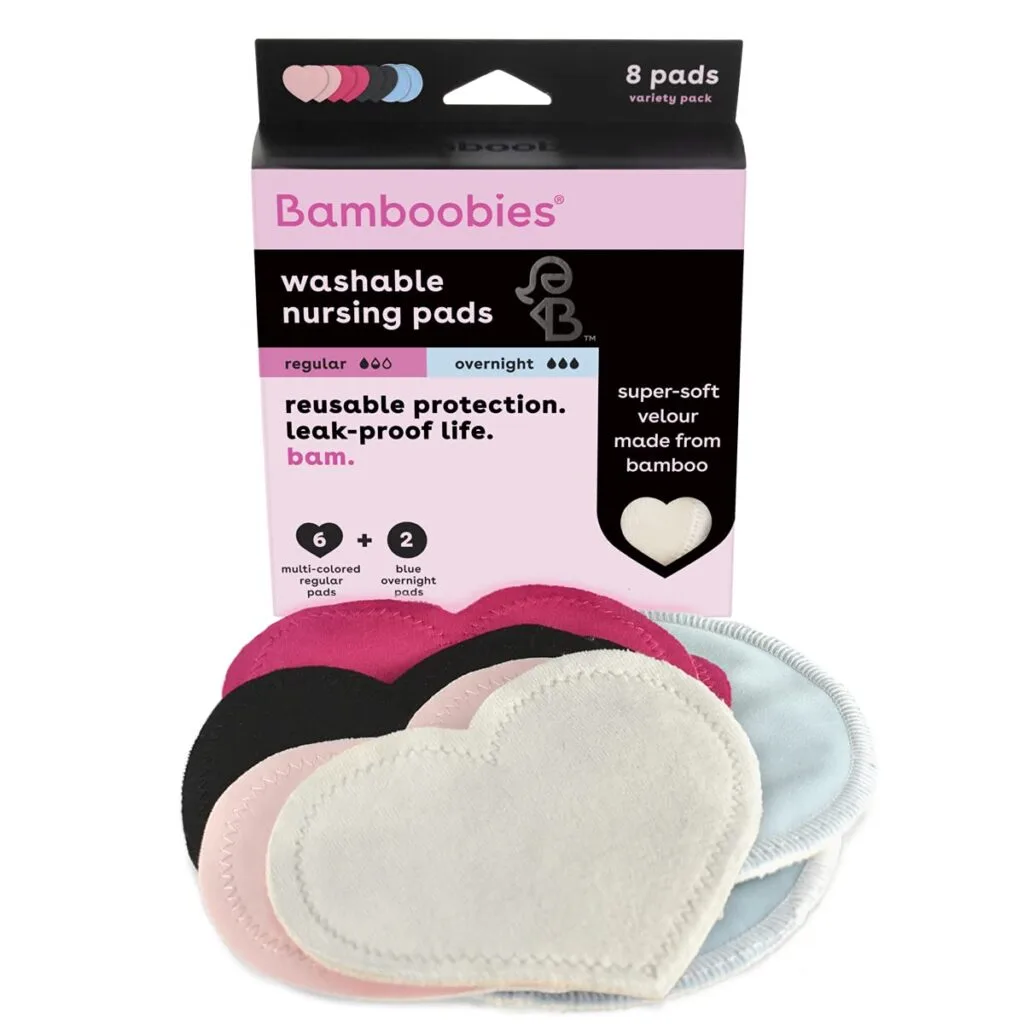 These disposable bamboo pads are completely machine washable, and leak-proof, and the adorable heart shape cups your breast so they're less visible under clothing.
And for nipple balm, this brand is the bomb! It's heavenly on cracked and sore nipples, but it's also a great lip balm to grab on the go. Or just smooth it on dry elbows. It can handle most things!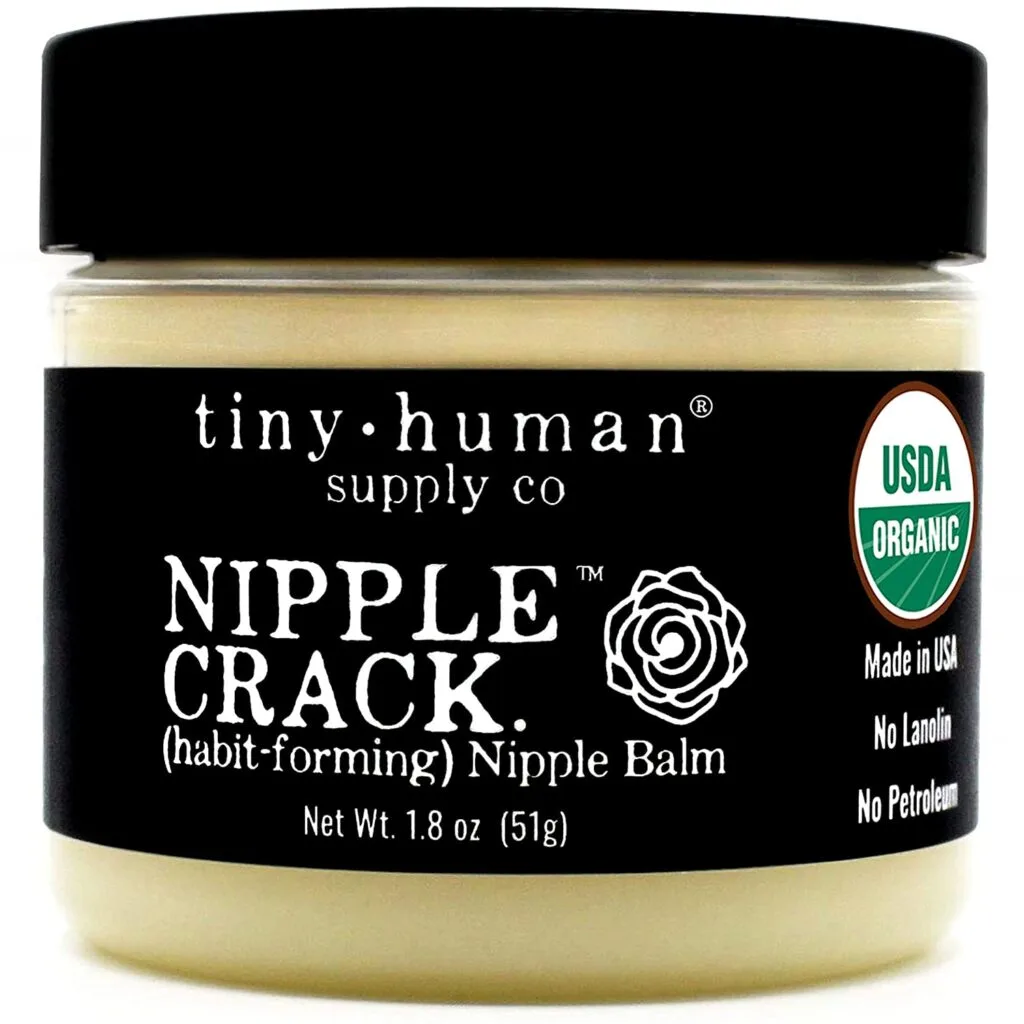 Tiny Human is made from organic plant-based ingredients and contains no lanolin or petroleum. Nor does it need to be washed off before little mouths latch on.
Earth Mama is such a wonderful brand for both mamas and babies, full of organic ingredients and free of yucky chemicals. I also prefer unscented lotions, as it's just another layer of potential irritation.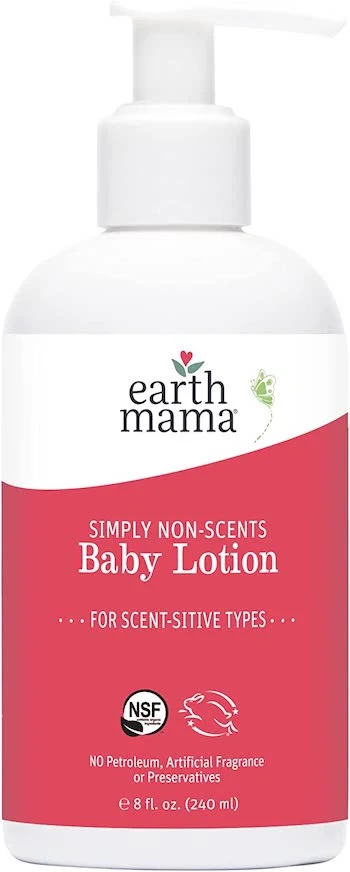 If you need something smaller for a more compact caddy, Earth Mama also makes great gift sets that have small travel-sized versions of their products.
A gassy baby is no joke and you can be left feeling so helpless trying to figure out what to do.
We used gas relief drops that our pediatrician recommended and they did seem to help – eventually. But nothing gave our poor little girl faster relief than these magical sticks! I can not recommend them enough.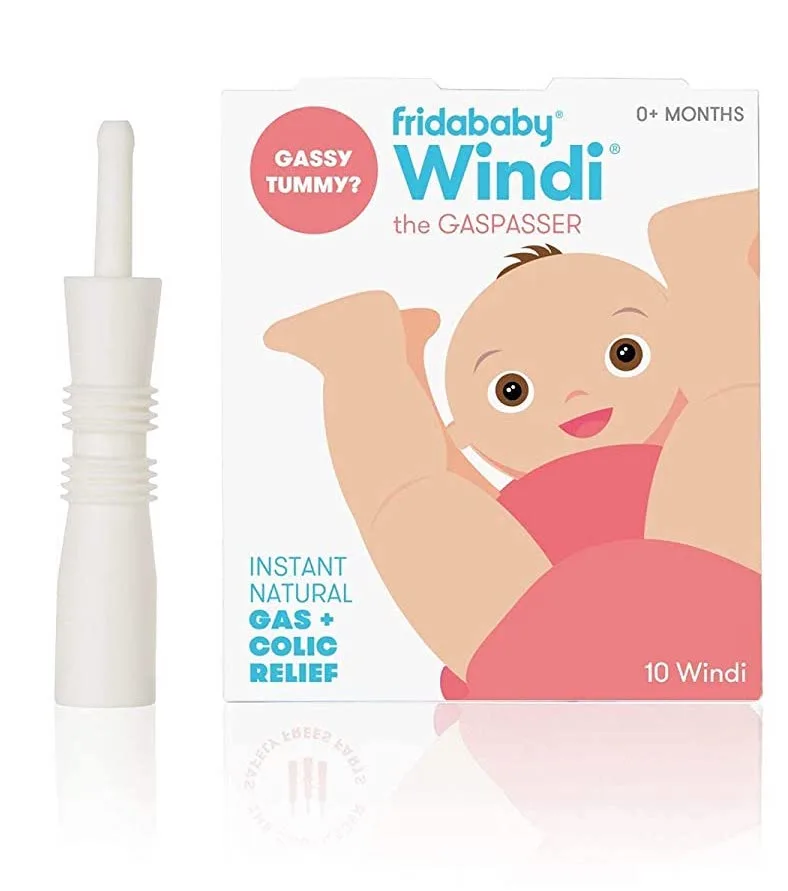 Yes, it's a wacky concept but it makes logical sense. And when you hear that little toot of relief (not always so little), you'll feel very happy you tried them.
Similar to carrying a change of clothes in your diaper bag, a spare outfit stashed in a diaper caddy, especially when far from baby's closet, can be helpful when accidents occur. As they undoubtedly will.
These kimonos are just the cutest and are made from organic cotton in a myriad of colors. They also fold up tiny to fit in even the smallest diaper caddy.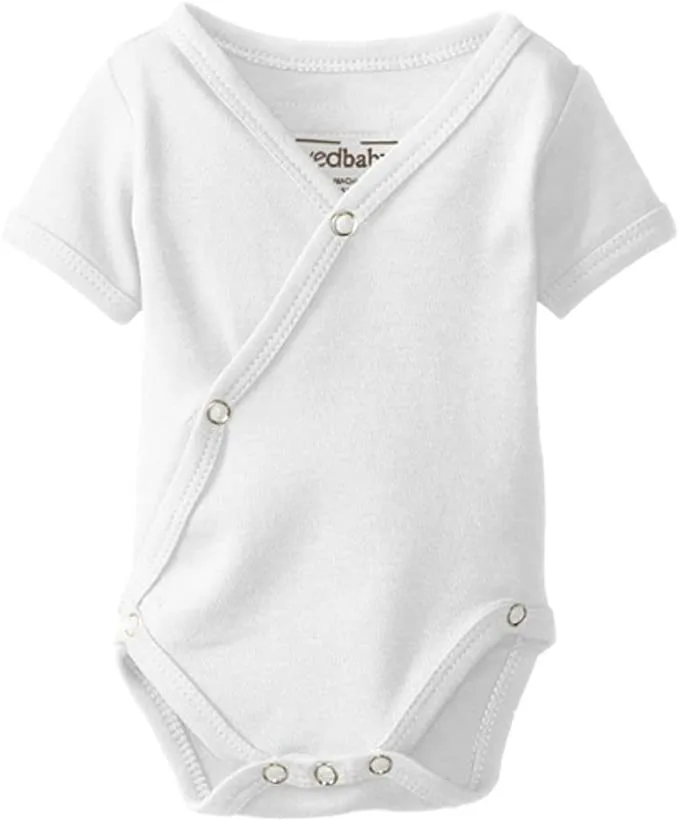 Another great option are sleepers from MagneticMe. They magnetically close, making changes fuss-free.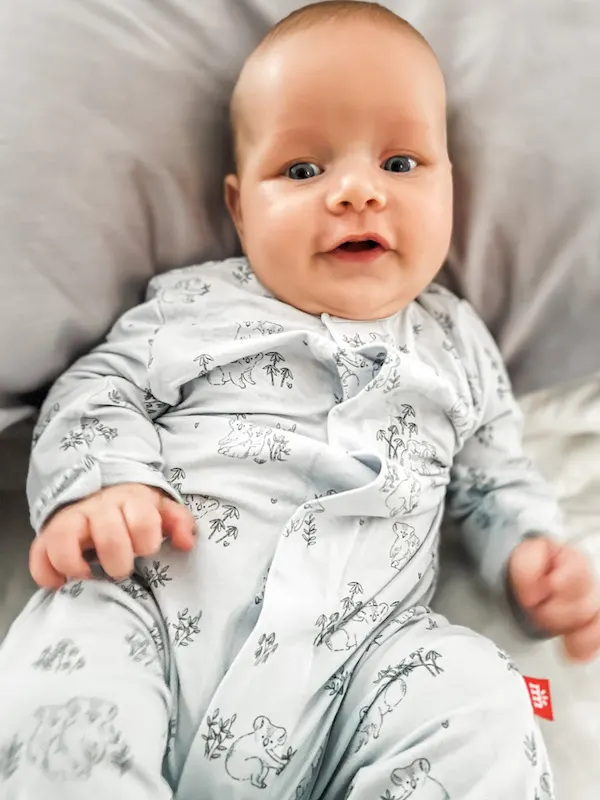 Conclusion
Ultimately the answer to "what do you put in a diaper caddy?" is up to you and you can't go wrong if you at least cover what it takes to change a diaper successfully.
Everything else is about making life that little bit easier. And new moms can always do with more of that.
Read More: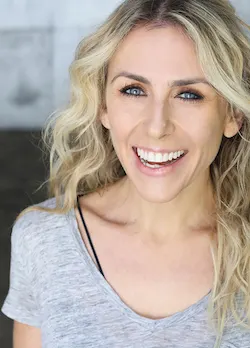 Belinda is a content, lifestyle, and screenwriter. She's also a work-from-home mom majoring in the emotional psychology of 3-year-olds.